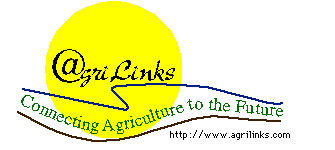 ---
---
Content Descriptions
How can you advertise on these pages?
Click here for navigational tips on how to use @griLinks services.

---
Comments? Write us with your ideas... webmaster
© 1997 CMK Creations
Latest Revision 2014

---
Auction Markets
Feed
Feedlots & Packers
Futures/Commodities
Products
Registered Breeds
Veteranian Services

Chemicals
Seed Dealers
Natural Resources
Hay
Irrigation
Futures/Commodities
Products & Equipment
Gardening

Pasture for Rent
Agriculture Real Estate
Buildings

Banks
Agricultural Loans
Grants
Ag Insurance Dealers

Equipment for sale
Equipment wanted
Equipment to rent

Local
Regional
National
World

Fuel
Livestock Trailers
Trucks
Tires
Shipping

Record-keeping Software
Computer Dealers
Internet Service Providers
Ag Technology Programs
Science/Research

Ag Business
Ag Education
Ag Organizations
Government Agencies
Ag Safety
Agricultural Publications
Jobs in Agriculture
Ag Links
Return to top of this page
---
Contact us, so we can contact you...
---
Copyright 2014...1997 @griLinks. All rights reserved.
AgriLinks disclaims all warranties with regard to this information, including all implied warranties of merchantability and fitness, in no event shall AgriLinks be liable for any special, indirect or consequential damages or any damages whatsoever resulting from loss of use, data or profits, whether in an action of contract, negligence or other tortuous action, arising out of or in connection with the use or performance of this information.

ALL Contractual Arrangements are considered to be the final responsibilities of Buyer and Seller. Neither AgriLinks or any co-operating agent are to be held responsible for the detailed information.

Please report any concerns to CMK Creations webmaster.