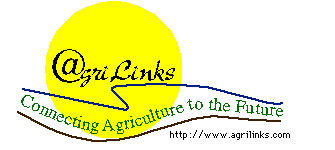 IMPLEMENT SITES
---
EquipmentSearch.Com - A quick online reference site organized by AgricultureSearch.Com for searching all sorts of agriculture equipment
The Ag Dealer - 85 Dealers can't be wrong.
AgPartsOnline - online Case IH parts ordering page
Boulevard Truck Parts - Used Trucks and Surplus Parts
CAD Digger - build it yourself!
-Z Switch - A Level Switch You Can Trust - Automatically shuts down augers, conveyors, legs
Flame Engineering, Inc. - Red Dragon Hitches
Glencoe - "Tillage tools - because getting what you want has never been easy."
Herschel-Adams - Your single source for quality agricultural replacement parts
Kooima Company
Loewen Manufacturing - great image map for combine parts
May Wess - "The Polly People"
Milsco Seats - "Quality Seating Since 1924"
Nebraska Machinery Co. - High Quality Used Equipment
The Parts House: Tractor Parts and Accessories - Aftermarket ag parts headquarters. Hard-to-find tractor parts and accessories. Row crop growers. Zero pressure press wheels
STIHL - Number One Worldwide - Chainsaws and Lawn Equipment
Sunflower Mfg. Co. Inc. - "The tillage leader..." Producer of field cultivators, discs, and land finishers
Tractor Joe - "the best selection of reliable agriculture and industrial parts you'll find anywhere!"
Woods Equipment Company - "Tools for Productivity"
Worthington Ag Parts - Used, New and Rebuilt Replacement Parts for Less!
WWW.IRONWEB.COM - A site used to list used farm equipment for dealers across Canada
---
This page was created by CMK Creations © 1999
in conjunction with the online agricultural network: @griLinks.