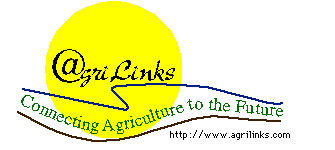 HOME & REAL ESTATE CONNECTIONS
---

Agriculture Real Estate

Agricultural Landbook - Listing of properties from around the country
Midwest Brokers - Real Estate and Appraisals
Farm & Ranch Marketing Service - National listings of properties for sale
Farmers National Company - The Land Specialists
The Land Market - Farm Real Estate in Canada
Lane Realty Corp. - "Farm & Ranch Specialists"
McClureland - Real Estate & Financial Services
Oregon Farm & Ranch Realty, Inc.- agricultural real estate and lending
Waldo Realty, Inc. North Central Nebraska Farms and Ranches

AgBuy - heaters, lights, a/c fans for ag buildings
Buildings Guide – Buying guides, prices & estimates for agricultural buildings
BC Builders, Battle Creek
Behlen - A trusted name in grain storage and drying
BSM Agri Ltd. - Housing Systems
Central Boiler - Highest Efficiency Lowest emissions for building heating
Cleary Building Corp. - Building . . . for your future!
Crown Metal Buildings - Factory Direct Prices
Detroit Radiant Products Company - "Energy Saving Technology in your farm shop"
Heartonics Ingra-red, Inc. - High Intensity Heating
Heatmor - Stainless Steel Outdoor Wood Furnaces "We Know Heat"
Heritage Building Systems - "Build It Yourself and Save"
Morton Buildings - Discover "The Distinct Advantage" of owning a Morton building today!
Nebraska Propane Gas Association - "Discover Propane, Nebraska's best energy value"
Pioneer Steel Buildings - Build a Better Building
ProFab - North America's leading designer and manufacturer of alternative energy heating systems, including high efficiency indoor and outdoor wood boiler models and more traditional outdoor furnace designs.
Sentinel Building Systems Inc. - Steel Buildingss and Mini-Storage buildings
St. Louis Roofing Repair
Sukup Manufacturing Company - Fantastic Fans, Flawless Performance
Tiger Steel Buildings
Walters Buildings
WeatherPort - Specializing in creating the world's highest quality and best-engineered fabric buildings and camp systems
Wick Buildings - Will Build to Suit

---

This page was created by CMK Creations © 2015...2001, 2000, 1999, 1998, 1997
in conjunction with the online agricultural network: @griLinks.