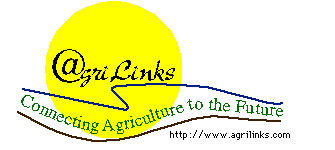 FARMING & NATURAL RESOURCES
---
AgriPro Seeds - "On Every Acre You Plant..."
Curry Seed Company - "providing conventional and genetically engineered hybrid products since 1935"
Dekalb - "Real People working real hard."
Fontanelle Hybrids
Great Lakes Hybrids - "Trusted in the Field"
Hoegemeyer Hybrids - "Numbers Speak Louder Than Words"
ICI Garst - "Delivering Technology to your Field"
Latham Seeds - "Soybean Science...That Pays!"
Mycogen Seeds - "Bringing You Agriculture's Future"
Northrup King Co., Sandoz Seeds - "Easy Pickings..."
Pioneer Hi-Bred International, Inc.- "More of what you grow corn for..."
Quality Grains - Non-gmo, pesticide-free, food grade hilum soybean and corn seed.
Stine - "Stine Has Yield"
Stoner Seed Farms - Seed corn and beans from Southeastern Iowa
Valley - "The most trusted name in irrigation"
Drip Irrigation
P & R Surge Systems, Inc - Manufacturer of surge irrigation equipment
Wade Rain Irrigation - Manufacturer and distributor of aluminum irrigation
AGCO Corporation
AgriMotive Products, Inc. - Vanguard System, Population Drill Monitoring
Brillion Commander System - One System. One Perfect Seedbed.
Convey-All - Belt Conveyors, Tender Systems, Drill Fills, Universal Combine Headers, Winkler, Manitoba, Canada
Belltec Industries, Inc. - Belltec's Revolutionary Tractor Mounted Post Hole Digger
Central City Scales, Inc. - Portable Platform Scales, Sales & Service
CrustBuster, Speed King, Inc. - "Find out why more and more farmers are investing in crustbuster."
DuPont - "It makes all the difference..."
Feterl Hoppers - Drive Over Hoppers and 10" Easy-Roll Truck Hoppers
Hagie - Value UpFront
Herschel-Adams - "Cut Your Harvest Down to Size"
Hiniker Company - Row-Crop Cultivators: out of this world performance; down to earth rewards
KINZE Interplant System - "Save oOver $10 per acre."
Leatherman - "One tool. A couple Thousand Uses"
Makita Power Drills - Supplier of power tools instruments, ironmongery and all other products used by the building and related industries tradesmen.
Martin & Company - Strip-Till as you plant with After-Till
May-Wes Mfg., Inc. - Dirtdynamics "Making farming easier..."
Micro-Trak Systems, Inc. - Long-life Hall effect speed sensor standard with all motors
Misc. Machinery
McFarlane Harrows - "More than a harrow... A Total Tillage Tool"
NASCO - Farm and Ranch Magazine
Neptune Chemical Pump Co., Inc. Chemical Systems, fertilizer pumps and platforms
NewTech Parts - "If we don't have it they probably didn't make it!"
Parts Express - New, Used and Rebuilt Tractor and Harvester Parts
PrairieAgri.Com - For your farm management needs: specializes in farm photography, software, measurement, conservation, monitoring and field mapping.
Unverferth Manufacturing Company - High-value grain deserves a high-quality ride
Weigh-Tronix - Weighing products and systems
Yetter - "The Solutions People" for work in the Fertilizer Zone
Zeneca Midwest & Southern Row Crops - product information
Zenith Cutter Co. - "All makes and models of choppers!"
Ampac Seed Company - Supplier of turfgrass, forage seeds, and wildflowers
Flower Delivery Flowers - resource for all kinds of information about flowers
Flowers - Send flowers at the click of a mouse. Online delivery for flowers in the UK.
Garden Web - Read articles, link to other sites, exchange questions and answers on a bulletin board.
Gardening at Home with Kids - Gardening basics for vegetable and flower gardens, as well as resources for all your gardening projects!
Gourmet Gardener - Over 150 varieties of seeds for hard to find herbs, vegetables and edible flowers from around the world
Home Garden Improvements - Tips for Vegetable Gardening, Flower Gardening, Kids' Gardening, and Other Gardening Resources. (Recomended by some young gardeners and Mrs. G!)
Pennington Seed - Information useful for growing healthy lawns and gardens. Contains insect and weed charts, planting calendars and more.
Redwood City Seed Company - Worlds oldest alternative Seed Company
Seed Guild - Unusual and rare seeds from around the world
SeedNet - Open forum for seed researchers, producers and dealers to announce new products
Send Fresh Flowers Online - Get Flowers Fast, Cheap and Grower Fresh! Send flowers online with this superb overnight floral delivery service.
Seeds of Change - First link in the organic food chain
Valley Creek Wildflowers - Specializes in wildflower seed mixes, both regional and individual species.
The Virtual Garden - Magazine type articles, regional growing tips, lots of photos, and a plant selection guide.
Resign Grinders of America provides scrap reduction, grinding and pulverizing services to the rotational molding industry. They also pulverize and dry blend color into virgin polyethylene powder.
---
This page was created by CMK Creations © 1997-2004
in conjunction with the online agricultural network: @griLinks.